Classes, WS and Courses
If you are new, Welcome! If you've been to the studio or another one across the country, even warmer welcome.
Workshops & Events
We offer different workshops and events throughout the year. You can find the upcoming schedule on the frontpage and some of the workshops can be booked through Mindbody Online.
Private classes
Customized private classes available.
Contact me to discuss how to tailor a yoga practice to your needs. Bring your questions, and be ready to move.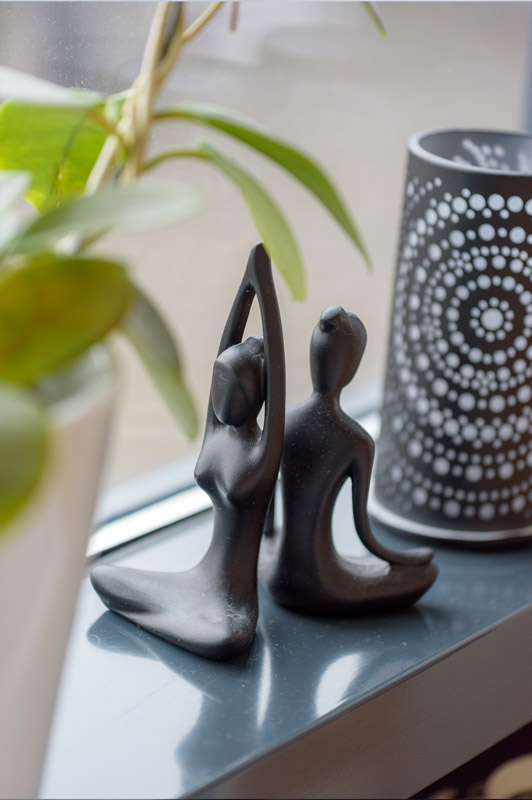 Our Classes/WS/Courses
If you are new, Welcome! If you've been to the studio or another one across the country, even warmer welcome.

Moksha-inspired yoga

65 MIN / 90 MIN
A challenging, healthy all-level yoga sequence.
Moksha yoga is a dynamic system of postures and breathing exercises that combines the precision of therapeutic yoga with the foundations of traditional yoga.
The series is a cardiovascular workout that strengthens, tones and loosens the muscles, while calming the mind and reducing stress.
Moksha is great for beginners and challenges experienced yogis too!
YinYang-yoga

65 MIN
Encompasses both an active (yang) portion and a passive (yin) portion.
Yin Yang Yoga blends two styles of yoga into one practice – bringing together the benefits of passively holding yoga poses with more dynamic sequences and standing postures.
Yin-yoga

75 MIN
Long, deep holds to relax and restore joints and muscles.
Explores postures in a passive receptive way for up to 5 minutes.
This allows the body to slowly open and the mind to calm. This way of practicing puts gentle pressure on the connective tissue and the more subtle energetic system. It allows for great flexibility and energy flow.
The relaxed pace and long holds also invite observation of the mental emotional body.
Yin-yoga with myofascial release

75 MIN
Long deep holds to relax and  restore in combination with massaging the myofascia with tenisballs.
Dare to let go and let tensions stored in the body be released.
Let Qi/Prana/Life energy flow freely within the body and soul.Breathe. Creating space and flexibility.Allow all your tissues a well-earned recovery. By using tennisballs and blocks, you give your body a warm and curious massages of your connective tissue, the myofascia.
From time to time we land in soft and relaxing yin poses and we will finish the class with a long rest and meditation.
Vinyasa flow

65 MIN
Move, breath and sweat to the rythm of your body.
This practice links movement with breath, but also provides space in between to notice subtle shifts in your body.
For beginners to advanced practitioners, move, breathe and sweat to the rhythms within your body.
Tai Chi

65 MIN
Tai Chi is a martial art that spans from Health Care to Self Defense.
In this class we will focus on Health Care but touch on Self Defense.
Fundamental Tai Chi that anyone can perform according to ones own limitations.
I like to think of it as Meditation in Movement.
We will practice Balance, Coordination, Breathing, Relaxation etc..