Classes, WS and Courses
If you are new, Welcome! If you've been to the studio or another one across the country, even warmer welcome.
Workshops & Events
We offer different workshops and events throughout the year. You can find the workshops on Mindbody Online.
Balance in life - A presumption for health, harmony and well-being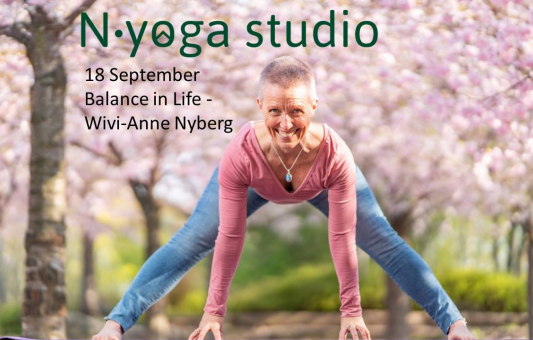 18 September 650;-
Time: 13:00-16:00
Instructor: Wivi-Anne Nyberg
This interactive lecture is more important than ever after a time of pandemics, school and workplaces moving into the home and we are chasing time without really knowing why.
You will gain an understanding of the value of balance in all aspects of life. Through balance we build better conditions for maintaining good health and well-being.We will have our individual mapping done to increase our awareness of where in life balance exists and where it is lacking. Looking at life with this helicopter perspective will give you a
better understanding of your health, well-being and behaviour. Based on the mapping, Wivi-Anne will present you some tools to take with you home, quite effective and relatively easy to apply in your daily life.
Booking: info@nyoga.se (ws, name, email, phoneno.)
Your body is your temple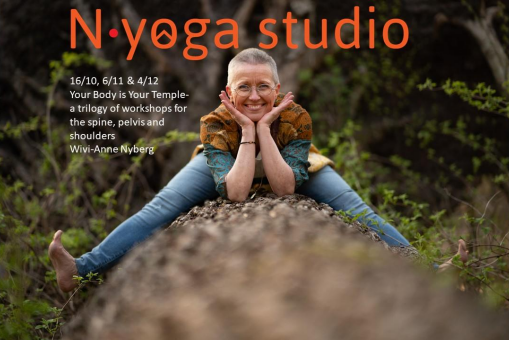 Click on image for more information
16/10, 6/11, 4/12 650;-/WS or 1750;-/3 WS
Time: 13:00-16:00
Instructor: Wivi-Anne Nyberg
To move is a human need. Our bodies are made for movement. Our habits in how we move though, give us different results. Some are good, and some are not that good.
To be more aware of your body and the anatomy of it, increases your presumption of good moving patterns and to move more properly.
With better understanding of the body and your body in particular you can re learn for better movement patterns. Through increased knowledge you have better opportunities to support your body in your yoga practice and other practices. Actually, you can support
yourself in every movement you take.
What you will achieve with higher understanding in how your body works, your practice – whatever practice it is – will be more joyful, especially if you can move with no pain. And best of all, when you exercise with ease and comfort, you will gain better results. With a strong and flexible body, life comes with ease, inspiration and joy.
Click here for more information
Booking: info@nyoga.se (ws, name, email, phoneno.)
Basic Taiji Training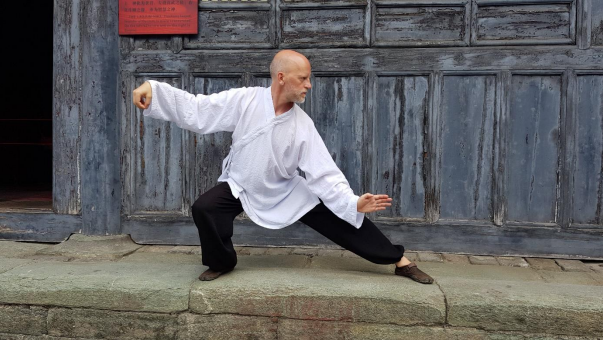 Tuesdays 7 Sept – 9 Nov (10 weeks course) 2500;-
Time: 16:30-17:30
Instructor: Klas Bertilsson
WELCOME to this course that emphasises essential TaiJi movements that anyone can easily learn and practice, just about anywhere – at home, in office or in nature.
These exercises integrate gentle, relaxed flowing movements, mindfulness, natural breathing, and imagery with the net result being a unique mediative, yet invigorated, state.
The 10 lessons have three parts: Warm-up, core Taiji movements and Cool-down.
Since this course focus on core principles, it serves as an excellent foundation if you want to progress to longer, choreographed TaiJi forms, or if you are more experienced, to deepen your understanding of basic TaiJi principles.
Our instructor:
Klas Bertilsson is an Instructor in South Shaolin Kung Fu, Qi Gong and Tai Chi. His two masters are Magnus Dahlqvist from Sweden and Master Gu from Wudang China.
Booking: info@nyoga.se (ws, name, email, phoneno.)
Private classes
Customized private classes available.
Contact me to discuss how to tailor a yoga practice to your needs. Bring your questions, and be ready to move.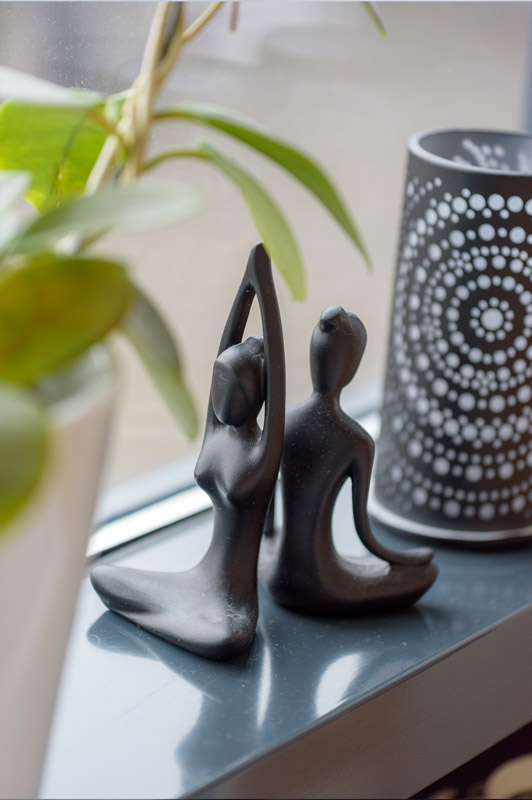 Our Classes
If you are new, Welcome! If you've been to the studio or another one across the country, even warmer welcome.

Moksha-inspired yoga

65 MIN / 90 MIN
A challenging, healthy all-level yoga sequence.
Moksha yoga is a dynamic system of postures and breathing exercises that combines the precision of therapeutic yoga with the foundations of traditional yoga.
The series is a cardiovascular workout that strengthens, tones and loosens the muscles, while calming the mind and reducing stress.
Moksha is great for beginners and challenges experienced yogis too!
YinYang-yoga

65 MIN
Encompasses both an active (yang) portion and a passive (yin) portion.
Yin Yang Yoga blends two styles of yoga into one practice – bringing together the benefits of passively holding yoga poses with more dynamic sequences and standing postures.
Yin-yoga

75 MIN
Long, deep holds to relax and restore joints and muscles.
Explores postures in a passive receptive way for up to 5 minutes.
This allows the body to slowly open and the mind to calm. This way of practicing puts gentle pressure on the connective tissue and the more subtle energetic system. It allows for great flexibility and energy flow.
The relaxed pace and long holds also invite observation of the mental emotional body.
Yin-yoga with myofascial release

75 MIN
Long deep holds to relax and  restore in combination with massaging the myofascia with tenisballs.
Dare to let go and let tensions stored in the body be released.
Let Qi/Prana/Life energy flow freely within the body and soul.Breathe. Creating space and flexibility.Allow all your tissues a well-earned recovery. By using tennisballs and blocks, you give your body a warm and curious massages of your connective tissue, the myofascia.
From time to time we land in soft and relaxing yin poses and we will finish the class with a long rest and meditation.
Vinyasa flow

65 MIN
Move, breath and sweat to the rythm of your body.
This practice links movement with breath, but also provides space in between to notice subtle shifts in your body.
For beginners to advanced practitioners, move, breathe and sweat to the rhythms within your body.
Tai Chi

65 MIN
Tai Chi is a martial art that spans from Health Care to Self Defense.
In this class we will focus on Health Care but touch on Self Defense.
Fundamental Tai Chi that anyone can perform according to ones own limitations.
I like to think of it as Meditation in Movement.
We will practice Balance, Coordination, Breathing, Relaxation etc..
Tai Chi Advanced
This class is for the students that have taken N yoga's basic course or are familiar with the 24 tai chi form.
Flow on Beat

65 MIN
Welcome to the Flow on Beat. This class is a challenge and energetic class. For advanced students. 
If you like Yoga and Music, why not combine them together! Yoga poses in combination with music and feel good.
The class consists of a warmup, the building up, the main flow and it ends with a cool down section. It focuses on the poses and the transition movement along with the music. The challenge, sweat and fun are also included.