Studio
Non-violence, peace in oneself, peace in the world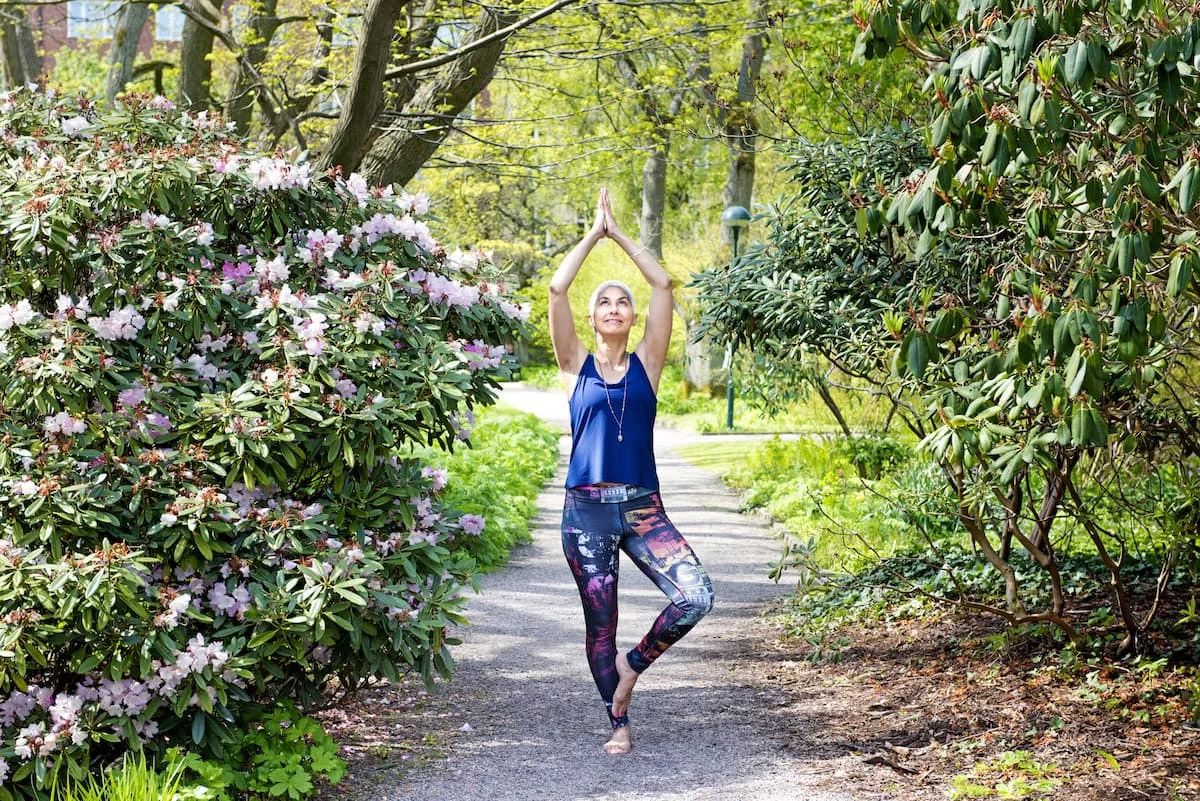 Niki Schönström
Certified Moksha yoga and yin yoga instructor
Teaching and guiding people in yoga is a great privilege and a great deal of trust. Through presence and heart, with voice and hands, I try to get those who practice yoga to create space, mobility and strength both physically and mentally.
My first contact with yoga was in 2012. I immediately felt yoga was something I searched for a long time. A stressful life with a lot of work and travel in my work and a daily life that was nonexistent meant that I simply needed a new lifestyle, which I found in yogan.
Trainings
Ted Grand & Jess Robertson
Moksha
500 hours, Vicktoria BC, Canada
Yin Theory and Chinese Medicin, Nidra Meridians, YinYang Flow, Myofascial release, Yoga Nidra Meditation
145 hours, Copenhagen, Denmark
Sara Powers & Ray Long
Insight Yoga and Anathomic Yoga Workshops
My focus as a teacher
Ahimsa
A very important part of yoga is the term Ahimsa.
Ahimsa is Sanskrit and translates into "No violence". The word Ahimsa comes from love and is about compassion for all living. It not only means avoiding physical violence or causing harm to other people and the environment around you, it also means feeling compassionate towards yourself.
In your workout, it means that you do not push yourself and hurt your body, do not compare with others, drop your demands on perfect positions, take it easy, lower your expectations and appreciate your body where it is right now.
Yoga is about getting to know the possibilities and limitations, but you have the rest of your life to do it. Have patience!
Ahimsa also includes taking care of our environment. Ahimsa in your eating habits means choosing food that will give you the right nutrition.
N᛫Yoga studio
Opening hours:
The studion is manned 30 min before and after classes (15 minutes before morning and noon classes).
Address:
Raffinadgatan 2, 222 35 Lund
Rules of conduct
Please follow these rules of conduct for everyone's wellbeing and safety.
The doors opens 15 minutes before class in order to check-in, change your clothes, put your mat, chat. The front door closes 5 min before the class starts and out of respect for the others, we cannot let you in if you arrive late.
If you haven't paid in beforehand and don't have a valid card, please show up in time in order to pay before the class. We recommend that you buy online to avoid queue.
The studio is equipped with mats, bolster, blocks, etc. 
We practice yoga in functional exercise clothes (no shoes – you leave them at the designated area)
Your mat is your space in the studio. Sometimes it may get a bit crowded so please be prepared to move in order to get everyone in place.
We are a small studio so there is limited space available for dressing and shower. Please come as prepared as possible.
During the class we want you to put your mobile phone turned off, in flight-mode or silenced.
If you arrive by bike, there is a bicycle parking at the entrance. 
Before and after class you can relax with some tea or water at our "fikabord".
We speak Swedish but all classes are in English.